Introducing Sexual Wellness: A Woman's Guide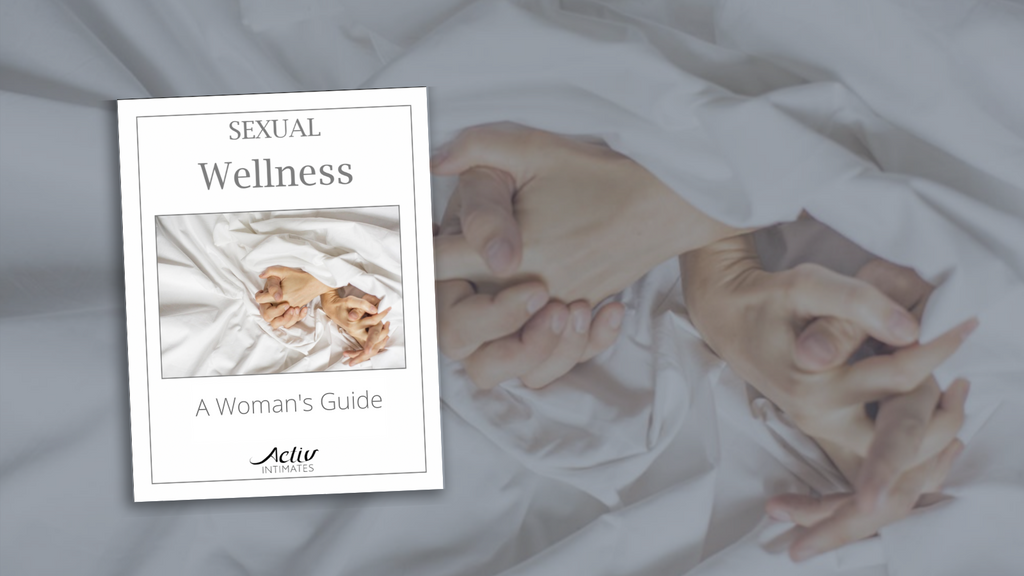 It's no secret that we're passionate about sexual wellness. It's what inspires us each day and guides what we do for our Activ community, from lingerie design to our blog content and social voice.  Simply put, we want women to have great sex and reap all the wellness benefits of a healthy and pleasurable sex life.  So this season, just in time for the holidays, we've created Sexual Wellness: A Woman's Guide by Activ Intimates.
Sexual Wellness: A Woman's Guide is a comprehensive digital resource based on hours of research and investigation, written in an easy-to-understand format and full of important information that every woman needs, including:
A sexual wellness checklist
All about orgasms
How to keep your vagina in tip-top shape
What to do when things go wrong in your sex life
Staying body positive during sex and beyond the bedroom
And, we answer the questions …
What is sexual wellness and why should we care?
What is normal when it comes to sex?
We created Sexual Wellness: A Woman's Guide to share information about what it means to be sexually healthy and to provide strategies and resources about how to get there.   And we've made it easy for you to get your own digital guide.  Simply sign up to join our Activ Intimates Email List and we'll email your guide right away.
Get ready to kick up your sex life!