Betty Dodson:
Evangelist of Self-Pleasure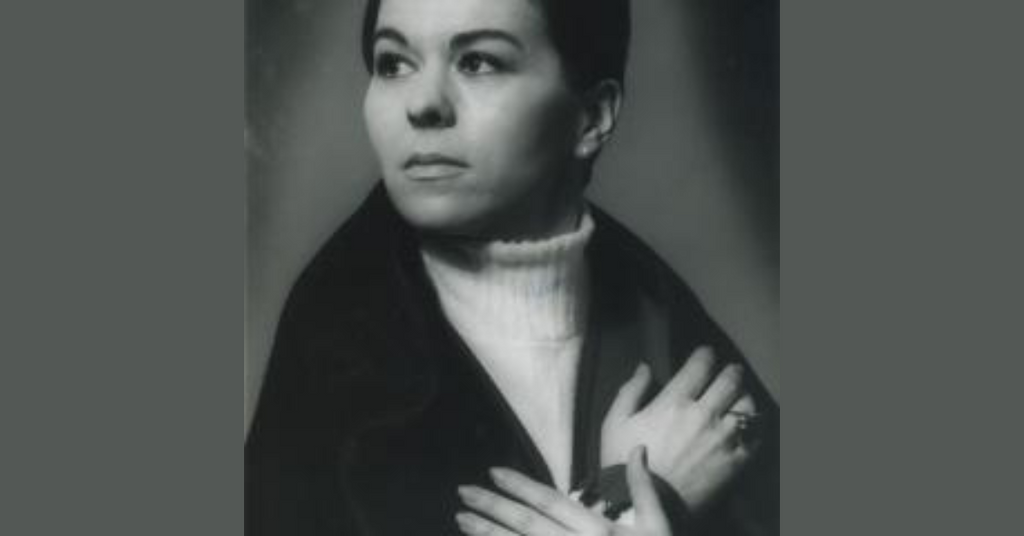 "Better Orgasms, Better World"
– Betty Dodson
It's not a stretch to say that Betty Dodson was all about orgasms.  During her lifetime, she taught over 7,000 women how to bring themselves to orgasm in workshops she started in her Manhattan apartment.  She inspired and taught countless others with her books and videos.
Here's how the New York Times described Betty on the occasion of her death:
"a feminist sexologist and evangelist of self-pleasure who taught generations of women how to masturbate in workshops, books and videos, seeing the do-it-yourself climax as a liberating social force."

Taboo Schmaboo
Betty Dodson was an early pioneer of the sex-positive movement that developed in the late 1960s, which pushed women to explore themselves and embrace their sexuality. An early sex educator, she became known for her book, Liberating Masturbation: a Meditation on Selflove, which taught women, including women with disabilities, to understand masturbation.  She also wrote Sex for One: The Joy of Selfloving, which has been translated into 25 languages since it was published in 1987,
"The most consistent sex will be the love affair you have with yourself."
-- Betty Dodson
Where's My Vulva?
In 2016, The Eve Appeal (a gynecological cancer society in the U.K.) asked 1,000 women to identify their anatomy in a medical illustration.  They found that 44% were unable to identify the vagina and 60% couldn't label the vulva.  That's not surprising when you consider the fact that no country in the world encourages girls to explore themselves and their sexuality – including the United States.
At one time, Betty herself was plagued with the same shame that so many of us deal with when it comes to our genitals.  But a male lover who she described as "curious and intelligent" told her that her vulva was normal and showed her pictures of other women to prove it.  Up to that point, Betty was an adult woman who believed she was sexually deformed, because her vulva had long inner lips. She knew she wasn't the only female who felt "deformed", so she made it her mission to teach other women what she had learned.  Her famous (infamous) vulva gallery lives on as a graphic reminder that all of us are normal.  Here's a link, if you want to check it out.  Betty's Vulvas

Exit Shame.  Enter Pleasure.
Betty also made it her mission to teach women how to masturbate – empowering them with the ability to control their own orgasms.  She taught the Rock and Roll masturbation method and the Hitachi Magic Wand was her vibrator of choice when she began her workshops in the 1970s.  She would go on to teach thousands of women her masturbation technique.  Betty was once asked about what happens in one of her workshops, to which she replied, "everyone get's off". 
Indeed.
Workshops begin with everyone getting naked and sitting in a circle for "genital show and tell" with a supportive backdrop of no more hiding, no more shame, no more guilt.  Each woman is holding a mirror and, at this point, some of them see themselves for the first time. Each woman in the circle is confronted with the reality that she and her vulva are normal.  And then mirrors are replaced with vibrators and Betty teaches how to orgasm using her method of masturbation.
Betty was still teaching women about their bodies and their power for pleasure in her 90s when she appeared on Netflix's The Goop Lab and explained the difference between a vagina and a vulva to Gwenyth Paltrow.  Betty Dodson died on November 3, 2020.
When it comes to heroines of women's history, Betty Dodson stands out for her vision, her courage, and her absolute commitment to teaching women to know and accept their bodies and to be masters of their own happy endings. 
"Betty Dodson was a brave and daring advocate for women's right to sexual knowledge and pleasure. Her workshops turned women on to the beauty of our own bodies, and her outrageous honesty allowed more women to speak our truths."

- Gloria Steinem

Carlin Ross, Betty's partner, carries on their work.
You can visit their webpage to learn more.

RESOURCES:
The New York Times, Penelope Green, November 3, 2020
Daily Beast, How Is Betty Dodson, the Queen of Female Mastubation, Dying?  Not Quietly., Stephanie Theobald, November 2, 2020
Dodson & Ross.com, Betty Dodson and Carlin Ross webpage, About Page
Glamour, How Carlin Ross, the Woman Who Orgasmed on the Goop Lab Netflix Show, Came, Saw, and Conquered, Jenny Singer, April 14, 2020
Vogue, A Tribute to Betty Dodson, The Woman Who Brought Masturbation to the Masses, Susan Devaney, November 5, 2020
The Goop Lab with Gwyneth Paltrow (Netflix), Season 1, Episode 3:  The Pleasure Is Ours, Betty Dodson and Carlin Ross guests; January 24, 2020 (air date)