Sexual Fantasies - Part 1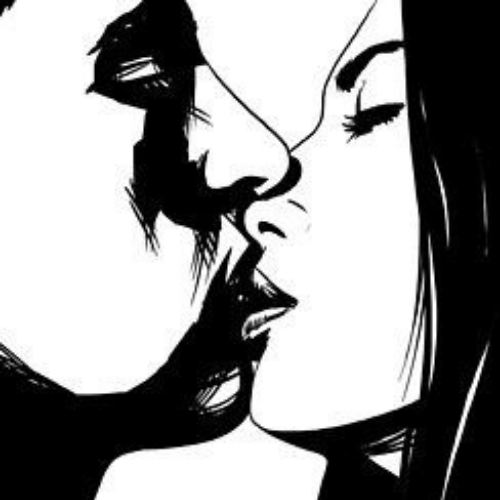 January is all about fresh starts, so it's the perfect time for exploring new sexual experiences.  This month we are reposting three blogs on SEXUAL FANTASY written by
Esther Perel
, a psychotherapist recognized as one of the world's most original and insightful voices on modern relationships.  We like her knowledgeable, direct and articulate approach to the topic.  We hope you find it insightful . . . let us know your thoughts!
--------------------
What You Don't Understand About Sexual Fantasies, by Esther Perel
People sometimes confess to me that they don't have sexual fantasies. They assume they have no imagination. I want to tell you that everyone has the capacity for fantasy.
But what is fantasy? The idea of it has been coopted so that we view it through a narrow lens. It has come to mean costumes, porn-star poses, elaborate accouterments and role-play. You can certainly introduce role-play into your relationship.
But here is the radical but simple definition of fantasy: sexual fantasy is simply anything that enhances excitement or pleasure. Whether it's the time of day, the way the breeze drifts across a field or a story you create about the way someone looks at you. Let's continue to unpack the idea of fantasy.

Fantasy is a story
This story – our fantasy realm – is what allows us to distinguish between sexuality and eroticism. Sexuality is instinct or biology. Eroticism is sexuality that is transformed by the human imagination.
We all have these imaginative resources that allow us to play and be curious, to go beyond our lived experience. The wonder of fantasy is that it allows us to bypass reality; we can let go of the constraints of age, physical limits, material realities, health conditions and religious restrictions.
What a relief to know that the central agent of the erotic act is our imagination rather than the toned abs we can't ever quite seem to achieve. Fantasy is our very human ability to come back to something and forever change or relive it. Fantasy has the power to connect us to hope, playfulness, and mystery. I believe, if we didn't have fantasy, we couldn't live.

Fantasy is a gift
It can transform the traits that irk you – your shyness for instance – into something that you imagine turns someone else on. Or you can become all-powerful and confident – fearless and bold – in your fantasies.
Fantasy allows us to bifurcate our inner blocks. The fears, anxieties and inhibitions that roil inside you can dissolve so that you can experience the joy of sexuality. The pitfalls of your relationship can be sidestepped in the moment of fantasy.

Fantasy is an imagined place
Does that mean that the fantasies that you have are what you really want to happen? Not necessarily. As we'll discuss in detail next week, a fantasy is a game, an imagined place. Fantasies are different from what we want in the cold, harsh light of our daily reality.
If you know how you want to experience sexual pleasure, even if it's simply the way someone strokes your hair, you are already in the realm of sexual fantasy. Embrace it.
--------------------
Psychotherapist Esther Perel is recognized as one of the world's most original and insightful voices on modern relationships.  Esther helms a therapy practice in New York City, she is a licensed marriage and family therapist, an AASECT certified sex therapist and a member of the American Family Therapy Academy.  Esther is the New York Times best selling author of The State of Affairs and Mating in Captivity.  Learn more about Esther at EstherPerel.com or by following @EstherPerelOfficial on Instagram.