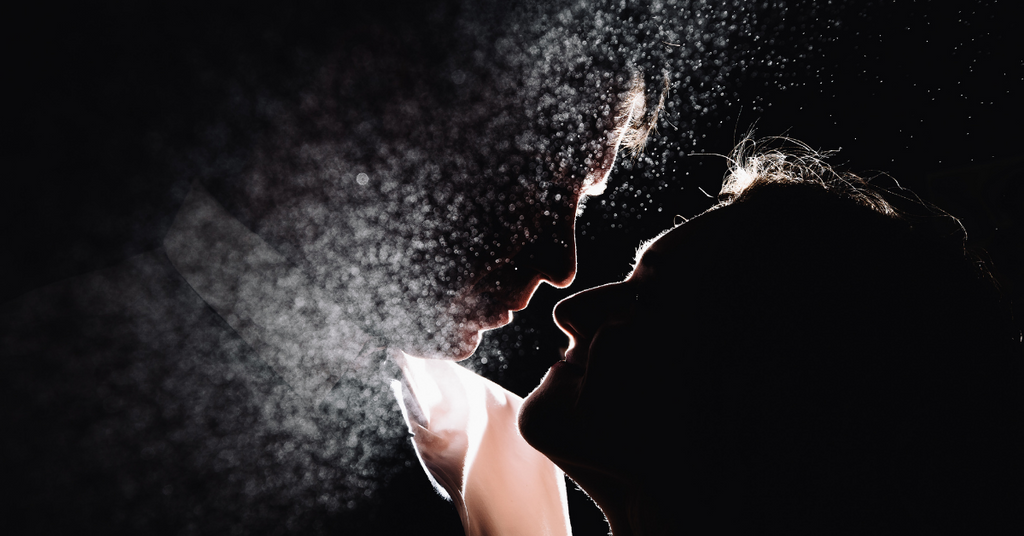 Needless to say, there was an explosion of interest and excitement when "Fifty Shades of Grey" hit the stands in 2011.  In fact, it was the best-selling book of the decade that ended in 2019, selling 15.2 million copies, by far the most of any book during the same period.  There were subsequent books, movies and sequels -- and $569.7 million in movie ticket sales later, BDSM was on the map.  Does that mean that 15.2 million people were added to its rolls?  No.  But it does mean that the idea of sex outside of the mainstream captivated the imagination of lots and lots of ordinary, everyday people. 
There may be a simple explanation.  According to Dr. Justin Lehmiller (he's a social psychologist and researcher at the Kinsey Institute), "… people grow bored with sexual routines pretty easily."  He explains, in an article he wrote for Promescent, that sexual satisfaction typically increases during the first year of a relationship and then begins to decline in subsequent years.  It makes sense that doing the same thing, in the same place, in the same way over and over again would be a recipe for disaster.  And by disaster, I mean boredom – the arch enemy of sexual pleasure.  So, is it possible that our collective interest was piqued by the 50 Shades phenomenon, because we're really hungry to spice things up in the bedroom? 
Perhaps.  But before we can answer that question, let's talk about what BDSM really means.  I'll quote an expert to make sure I get it right. 
"At its most basic, BDSM is an umbrella term for three categories: bondage and discipline, dominance and submission, and sadism and masochism. They might each sound scary in their own right, but because they rely on a judgement-free zone where communication about your desires and boundaries come first, BDSM can actually be the safest (and most fun) kind of sex you can have."
-- Holly Richmond, Ph.D. (somatic psychologist & certified sex therapist) 1
Dr. Richmond emphasizes that the practice of BDSM is not physically or mentally harmful, abnormally kinky or related to abuse.  It's more of an opportunity, according to her, for the freedom to play, experiment and to give up control (or take control) in a safe, consensual environment. 
Here's another professional perspective:
"I like to call it 'power play' because, to me, that is at the heart of BDSM. You're able to use your imagination, create a scene, role play, and tap into themes that are interesting like submission and domination."
-- Ian Kerner, Ph.D., author of She Comes First 2

B Is For Bondage
BDSM stands for Bondage, Disipline, Domination, Submission, Sadism and Masochism.  Bondage is all about restraints and Discipline involves interaction between Submissives and Dominants.  Sometimes women are submissive to a dominant partner and sometimes women are the dominant partner.  There are also couples who enjoy "switching"  between the two roles. Sadism is about inflicting pain and masochism is about receiving it.  And within all those words and definitions lies a very wide range of behaviors.  The common denominators within that range are consent and pleasure. 
Handcuffs Come In Pink
It's possible that the real takeaway from the popularity of 50 Shades of Grey is the idea of spicing up our sex lives in ways we had not considered.  I'm not suggesting that you designate a room for whips and chains or engage in anything that makes you uncomfortable.   Again, BDSM is about sexual pleasure and it's definitely not for everyone.  But don't judge.  Some people enjoy the feeling of a pair of handcuffs (yes, they come in pink) for the feeling of surrender and abandon that it gives them.  
But the experience doesn't require cold metal or even real restraint, if that's beyond your comfort zone.  Someone who wants to experience the sensation of bondage without literally being bound might enjoy holding on to scarves tied to the headboard.  It's all very personal and based on what feels good to you.
Pain & Pleasure
The concept of pain and pleasure didn't start with BDSM.  It actually dates back to 400 B.C. when the oldest authority on sex was written.  The Kama Sutra contains chapters on scratching, biting and spanking as ways to intensify pleasure and orgasm by stimulating and releasing sexual energy. In BDSM, this is where toys like riding crops, paddles and nipple clamps come into play - among other things.   Obviously, communication and trust between partners is imperative here.  Which for many practitioners of BDSM is the point - the relationship of trust that develops between partners.
To Infinity and Beyond
Who said grown ups don't have fun playing with toys?  They just happen to be an important part of BDSM - toys and props.  And there are many opportunities to raise the temperature when you open your mind to the possibilities.  Remember that sex toys are designed to enhance pleasure – that is their reason for being.  So shop around and see what works with your fantasies.  Of course vibrators - but don't stop there.  Take a page out of the 50 Shades playbook and add something new and exciting to spice up your sex life. 
Behind The Red Door
You don't have to build a red room, like Christian Grey's, to try BDSM or some of its elements.  You can start with something as simple as a scarf you already own tied as a blindfold or to your headboard - or you can get as elaborate as your imagination and your budget will take you. Either way, when we really focus on heating up our sex lives, I know we'll find at least 50 ways to play.
Want to learn more about BDSM?  Here's an article to get you started from Women's Health:
A Beginner's Guide To BDSM, With Tips From a Sex Therapist
I would love to hear what you think.  Write a comment and tell me.
Sources:
Women's Health, A Beginner's Guide To BDSM, With Tips From a Sex Therapist, Aryelle Siclait and Korin Miller, February 24, 2021
Promescent Blog, 12 Irresistible Tips To Spice Up Your Sex Life, Dr. Justin Lehmiller, Social Psychologist, researcher at the Kinsey Institute, date unknown
The Oprah Magazine, Spice Up Your Sex Life With These Tricks Experts Say Actually Work, Sara Stillman Berger, July 18, 2019
Psychology Today, 5 Ideas to Spice Up Your Sex Life, Laurie J. Watson, LMFT, LPC, reviewed by Matt Huston, March 15, 2019
Psychology Today, A Loving Introduction to BDSM, Michael Castleman, M.A., June 15, 2012
Psychology Today, Are You Curious About BDSM?, Robert Weiss, Ph.D., MSW, February 22, 2021
NBC NEWS, 'Fifty Shades of Grey' was the best-selling book of the decade, Gwen Aviles, December 20, 201
Mgb relationships, How to Use Scratching, Spanking & Biting During Sex, According To Tantric Principles, Psalm Isadora (Tantric Sex Educator), May 30, 2020
High Altitude History, The Extended History of BDSM, Skyeler Huntsman, April 26, 2017