Do You Need
A Sexual Bucket List?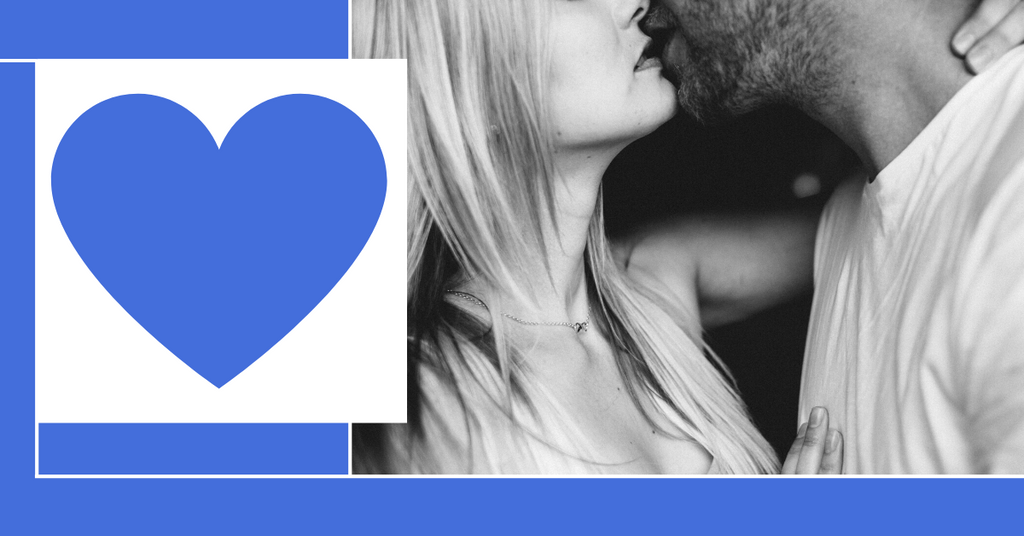 If the question is whether or not you should have a sexual bucket list, the answer is a resounding YES.  And the new year is the perfect time to get started compiling!  We were inspired by a list published by Cosmopolitan Magazine – their list numbers 90 and, honestly, some of the items made us blush a little.  There's a link at the end, if your curiosity gets the best of you.  In the meantime, we've put together some ideas to get you started on your own sexual bucket list.


#1
STRIPTEASE STARRING YOU
Consider lighting and music to set the mood and wear something that's easy (and fun) to take off (like one of Activ Intimates' Peignoir Wraps).  We've all seen the sexy stripper scenes in the movies – slow, exaggerated moves that reveal skin in all the right places at all the right times.  The idea is to have fun teasing your partner in a way that raises the temperature in your bedroom.  The longer you make it last, the hotter it will be when you eventually get down to business.  Yes, you'll definitely be getting down to business.
#2
FOREPLAY PLUS
Spend a full week flirting with your partner in a sexually provocative manner, but no sex allowed until the end of the week.  Seriously, no touching, but do think of ways to tease and titillate each other as the big day gets closer.   

Sex following a week of no-touch flirtation, anticipation and verbal foreplay?  Yes please.
#3
THE SINGAPORE KISS
If you already know about pompoir, please move to the head of the class.  Never heard of it?  Pompoir, aka the Singapore Kiss, is erotic self-empowerment for women.  Specifically, it's the act of squeezing your vaginal muscles during sex.  It's much more than a kegel - pompoir requires really strong control of your vaginal and pubococcygeus muscles. 
Women are on top when they practice pompoir.  They straddle their partners and stimulate the penis with muscle contractions - only muscle contractions.  No thrusting or rocking needed.
Pompoir is good for the man (obviously) AND for the woman.  It puts her in a position of control and it can intensify and lengthen her orgasms as well.  Can you think of a good reason NOT to exercise your pelvic muscles in a manner that results in orgasm?  Me either.  Pompoir just may be the ultimate win win.

Intrigued?  Here's a link to read more.  POMPOIR.


#4
INFUSE PLAY TIME WITH A NEW TOY
Because it's an item on a bucket list, this toy should be the exact opposite of mundane.  You can actually shop until you drop from the privacy of your own laptop.  Base your purchase on what you'll do with it – on how you want it to make you feel.  If you're not familiar with sex toys, prepare yourself to see lots and lots of vibrators of all shapes, sizes, colors and prices.  You'll also see lubricants of every variety and maybe some bdsm-ish products like blindfolds and handcuffs. 
Here's where it all comes down to you – you choose what appeals to you. I'm providing some links and tips in case you're in a shopping mood.   If you find something fabulous, please share!  (Note:  Neither me nor my company are endorsing or promoting anyone or anything here.)
Amazon
Let's begin with Amazon, known for having everything and
they pretty much do  when it comes to sex toys. 
Search under Sexual Wellness and just keep scrolling.
Target
I don't think "Target!" when I envision sex toys,
but they actually have an impressive selection of vibrators. 
If you're looking for something more – hmmm – adventurous – 
they have that too.
Fascinations
(funlove.com by Fascinations)
If you live in Colorado or Arizona, you can browse
your local Fascinations in person. 
Everyone else can shop on-line for just
about anything you could possibly want.
Walmart
Have we always been able to buy penis extenders at Walmart? 
I didn't think so. 
Anyway, you can buy almost anything that takes a 
battery in their Sexual Wellness Department. 
Pages and pages and pages of vibrators and other toys.
Adam & Eve
They have everything. You can shop in person,
if you live in one of the 21 states where they have retail stores. 
The rest of us can shop online. 
Did I mention, they have everything?

#5
INFUSE PLAY TIME WITH A NEW TOY, COUPLES' EDITION
I realize this seems like a repeat of item #4, but not so fast.  Playing with toys together in the bedroom adds an entirely new dynamic to couples' sex.  And the possibilities are endless.  Put your heads together for this one - you'll want to be in agreement on the whats, whens, wheres and hows.  Here's a hint:  there are many models of vibrators specially designed for you to use together.


#6
AND THE OSCAR GOES TO . . .
Oh my goodness – just type "sexual role play" into Google and you'll get a plethora of ideas to inspire the plot of your role play debut.  Or is this a recurring role for you?  Maybe there's something you've always wanted to try.  Whatever the case, role play is a great way to explore sexual fantasies with your partner.  They can be as simple or as elaborate as you choose.  If you're both game, consider 52 Weeks of Role Play Cards (Lovehoney Oh makes them) and the two of you can have fun choosing your "scenario" together.
#7
TANTRIC SEX
This type of sex belongs on any self-respecting sexual bucket list.  It's an ancient Hindu practice that promotes deeper intimacy by using breath, slower touch, energy and delayed orgasm.  Although it's not focused on orgasm, tantra can deeply enhance pleasure and intimacy by connecting mind, body and spirit.  If you want to know more (and there is a lot to know), here's a link to an informative article that I found on Goop's website.  It was written by Michaela Boehm.   An Introduction to Tantra
#8
ONCE UPON A TIME
Ah, the power of the written word.  Erotica is "literature or art intended to arouse sexual desire".  It's a safe way to explore your fantasies and interject some sensual energy into the bedroom.  The old adage, "write what you know" does not apply here.  Reach past your everyday and your tried and true - past your inhibitions and let your imagination take you somewhere new.  Not everyone is into writing, but that's okay because there are lots of published stories in this particular genre.  No matter how you get there, this item on the list is all about taking story time to a whole new level.  




So there you have it.  Some ideas to get you started on your own Sexual Bucket List.  I'm sure there will be some giggles and maybe a raised eyebrow or two, but why wouldn't we set goals for sex the way we do for other areas of our lives?  I can think of exactly zero reasons!
Here's the link I promised to the Cosmopolitan Sexual Bucket List: