Our Holiday Bedroom Favorites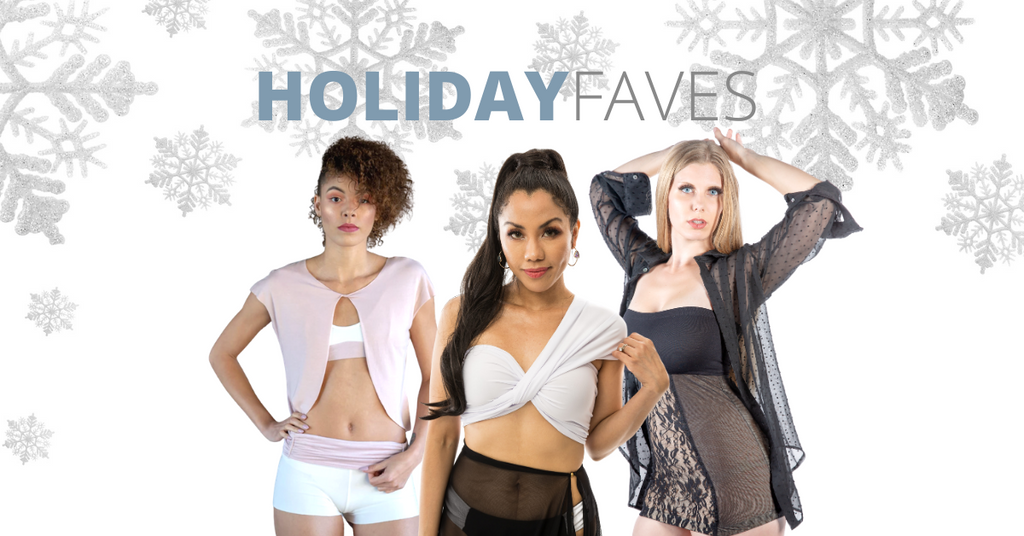 Get a little naughty this season with some of our best sellers...
The holidays make every room in the house a little bit cozier--the bedroom included. To help you get in the holiday spirit, we've curated some of our holiday bedroom favorites, from luxurious loungewear to lacy nighttime numbers. Get a little naughty this season with some of our best sellers:
Peignoir Wrap
Our Peignoir Wrap is a great holiday gift for a friend...or for yourself! Wear it in the bedroom this season, and by the pool come spring.
Bra & Garter Straps
The perfect flirty accessories for our Peignoir Wrap! Bra straps make our wraps even more versatile, and garter straps? Every woman needs them.
Lacy & Sheer Playlettes
Our signature lingerie style is a wardrobe staple. Choose your player--Lacy or Sheer--and wow your partner this season.
Mini Playlette
Show a bit more skin in our Mini Playlette!
Lace Poncho
Our ponchos are excellent for layering, especially if you're looking for that "take it off" effect.
Free Spirit Bralette & High-Waist Boy Shorts
Together, our Free Spirit Bralette and High-Waist Boy Shorts make warm nights by the fire even cozier!
Modal Poncho
Pair your modal set with a matching luxurious poncho. Wear it as a robe behind closed doors, or even as a cardigan while you're out on the town.