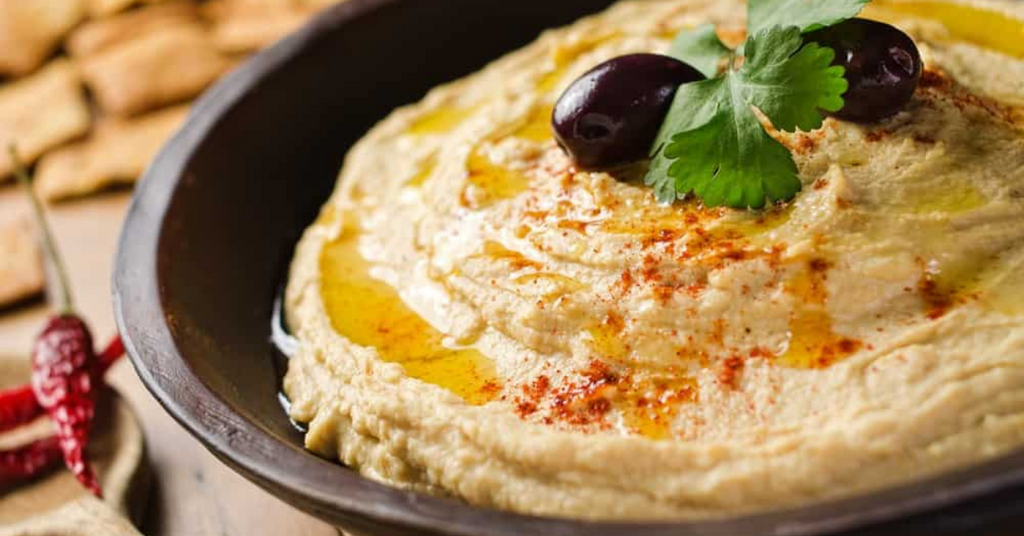 I must admit I never gave hummus a second thought – other than "no thank you".  That is, until I tried the kind they make with red peppers.  It was love at first taste!  Strange for me, because my food infatuations almost exclusively include lots of sugar or other ingredients that are widely frowned upon.
Let me be clear, I don't kind of like red pepper hummus – it's not take it or leave it for me.  I love everything about it – the taste, the texture, the color, the fact that I can eat it every day with zero guilt.  I love it so much that I don't really care that it's healthy.  Nevertheless, it is quite healthy and a lot of that is due to the chickpea.  Check out a recipe and you'll see that chickpeas are to hummus what peanuts are to peanut butter.
A Word About Chickpeas
Chickpeas, aka garbanzo beans, have high levels of iron, zinc, folate, phosphorus, and B vitamins – and they're a good source of fiber and protein. But there's more.  Chickpeas can help control blood sugar, reduce cholesterol, boost mental health, help with weight control and may even lower the risk of colon cancer.  This is not according to me – I read up on it at WebMD and HealthLine.
One More Thing
"The unique nutrient makeup of chickpeas may be why regular eaters of chickpeas and hummus have lower BMIs and waist measurements than people who don't eat those foods, according to government data.  They're also 53% less likely to be obese."
The quote comes from an article written by Cynthia Sass, MPH, RD May 1, 2019.
Hummus had me at yummy, but it definitely doesn't hurt that its main ingredient is a nutritional superhero.
There are some really good brands with healthy ingredients or you can make your own.  Either way, bon appetit!