Krishanda for Activ Intimates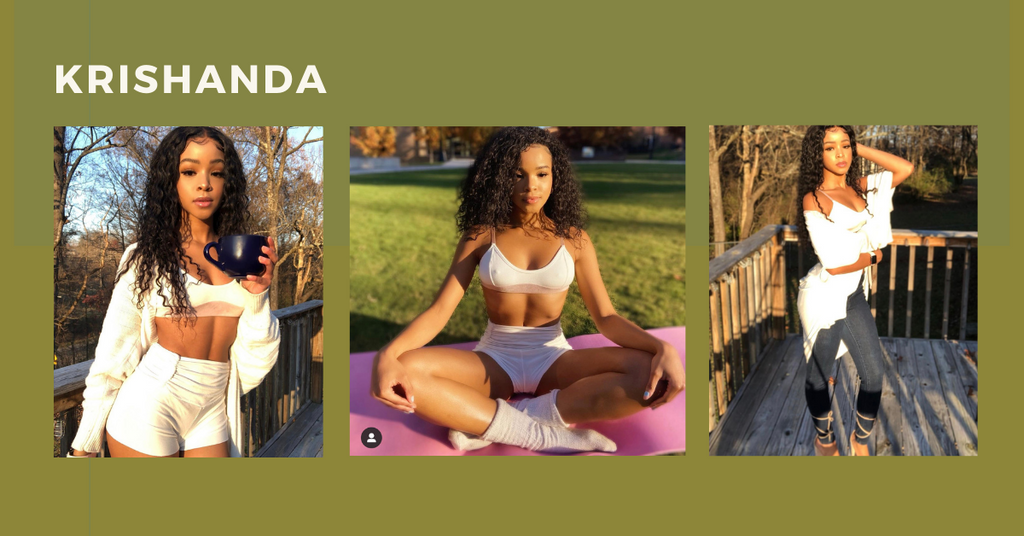 As part of our holiday loungewear campaign, Team I Am influencer Krishanda rocked our Free-Spirit Bralette, High-Waist Boy Shorts and Modal Poncho on Instagram. From comfy-cozy winter looks to yoga-ready ensembles, Krishanda really showed the versatility of our loungewear, and our co-founders were thrilled.
"I love how Krishanda is styling our loungewear for her yoga workouts, and creating cozy, comfy looks too!" said Activ Intimates Co-founder CJ Hersch. "It's been a great collaboration.  Krishanda has really highlighted the versatility of our loungewear to show her fans and followers just how effortlessly fun and sexy this collection is!"
Activ Co-founder Laurie shared similar sentiments. "I love working with Krishanda!" she said.  "She is smart and professional — and very photogenic.  She made our loungewear look fantastic and introduced our brand to a whole new group of people. What a great experience!"
Krishanda, too, shared her enthusiasm about working with Activ Intimates: "I really loved working with them! I had a lot of fun wearing the Free-Spirit set and styling it different ways. I can't wait to wear it to yoga when the studio opens back up!"
Keep up with Krishanda on Instagram here.
And, of course, see what all the fuss is about—shop our loungewear.