Is a Boudoir Photo Session for You?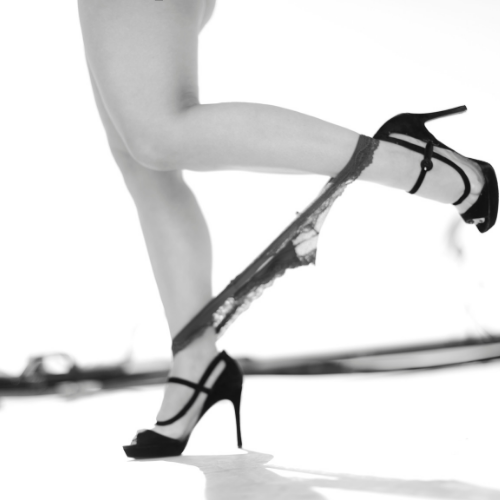 The thought of doing a Boudoir photo session can be intimidating.  What will I wear?  How will I look on camera?  Can I really open up and do this confidently?  It's easy to talk yourself out of this experience -- but please read on and we think you'll change your mind. 
Angella Hamilton, CEO of Simple Jane 
walks you through the do's and don'ts so you can plan a wonderful experience and celebrate your beauty.
--------------------
Do's and Don'ts of a Great Boudoir Session, by Angella Hamilton
I've never really thought about a Boudoir photography session before Simple Jane.  Although I'll admit, FOMO (Fear Of Missing Out) hit hard when I started researching the wide variety of women doing Boudoir sessions and the motives behind them.
What is this trending craze and why are so many women doing it?
Of course, there are the standards (i.e. Valentine's Day and Brides to-be) but Boudoir sessions are quickly catching on with moms, grandmothers, and even cancer survivors proving that wrinkles and scars are sexy AF.
I did my due diligence. I looked at tons of photos and read online reviews. But if you've considered Boudoir and haven't taken the plunge, you'll definitely want to know a few "Do's and Don'ts" to help you prepare. Here are a few things I learned along the way.

DO: Schedule plenty time in advance
When I called to schedule my appointment, I was hoping for something quick so I wouldn't "chicken out." But in the end, I was relieved I couldn't get in right away. I had time to prepare and that made a huge difference.
If you're planning a new haircut or color, it's best to do so several days (or weeks) in advance. Take some time for your new look to settle in and feel natural. Your emotions really come through on the camera, so the last thing you want is to feel self -conscious about your new do.

DON'T: Skip a date with your gal-pals to review your outfits first
If you're planning a Boudoir session as a gift, don't ruin the surprise by giving them a pre-show.
You may, however, need some solid feedback on what to wear and what to leave at home. Gather everything up, invite your girlfriends over and have some fun. Just remember, your outfits don't have to be racy lingerie. A sweet cover-up or a button-down shirt can be just as sexy as a bustier and fishnets. Find something fun and comfortable and rock your style.
That's another reason we love Activ Intimates Lingerie.  Their Playlette is designed to wear before, during and after intimate moments —without any time lost taking things on and off. Plan on revealing your photos to your significant other with something sexy on underneath for extra fun!  

DO: Get in the Mood
A successful boudoir shoot contains a mental component as well. If you run into the studio after rushing to drop the kids off, you're probably not going to feel too sexy.
Try to schedule your session in the afternoon to leave yourself plenty of time to get ready. Throw on some sexy jams, apply a little Simple Jane Topical Aphrodisiac in all the "right spots" before you head out to make you feel sexy and empowered.

DON'T: Get drunk on set.
Some of the photo sessions come with a glass of Champagne or two to get you in the mood but try to avoid drinking too much. Glassy red eyes can ruin a photo shoot for sure. Consider opting for a non-psychoactive CBD product like tea or a vape pen to help you relax without the negative effects of alcohol.

DO: Choose a photographer who specializes in Boudoir.
Try to choose someone who specializes in Boudoir. You definitely want someone who can photograph you in the right light, angles, and guide you to the poses to enhance your beauty. Choosing someone without a lot of Boudoir experience can end up uncomfortable and awkward.
Every photographer is different when it comes time for the picture reveal. Some do it online where you can choose in private. Others prefer to go over them in person. Whatever method you choose, make sure you are in the right frame of mind. A rough day at work or with the kids can make you quickly forget how beautiful you felt that day.

DON'T: Overlook what is (and is not) included in your shoot package.
I ended up booking three photo sessions through Groupon as part of our…ahem…research. I was surprised to see how each one packaged photos and pricing. Keep in mind that the shoot experience is one price, but oftentimes photographers will charge a per-photo price afterwards.
If everything goes as planned, you will have several photos you'll love. Don't let sticker shock get in the way of a great experience.
When done correctly, Boudoir sessions can help you feel beautiful and truly accept yourself – scars, wrinkles, and all. It really becomes less about the pictures and more about the entire experience from start to finish.
For me, it left me feeling liberated and beautiful and I hope it does the same for you.
--------------------
Angella Hamilton, CEO of Simple Jane, has spent the last decade in the health and wellness industry as a Personal Trainer, Tai Chi Instructor and Women's Health Expert.  Her expertise has allowed her to teach in some of the most acclaimed resorts in the United States and she has taught at numerous national women's health conferences. Angella started her quest for simple, all natural solutions to feel great and stay sexy after experiencing early menopause caused by a cancer diagnosis. Simple Jane followed, a luxury CBD topical brand specializing in pure, all natural, therapeutic massage oils to heal body, mind and spirit.  Learn more about Simple Jane at https://simplejane.co/ .  Follow Simple Jane on Instagram @simplejaneco and on Facebook @SimpleJaneEssentials.