Giving Back to Arizona Families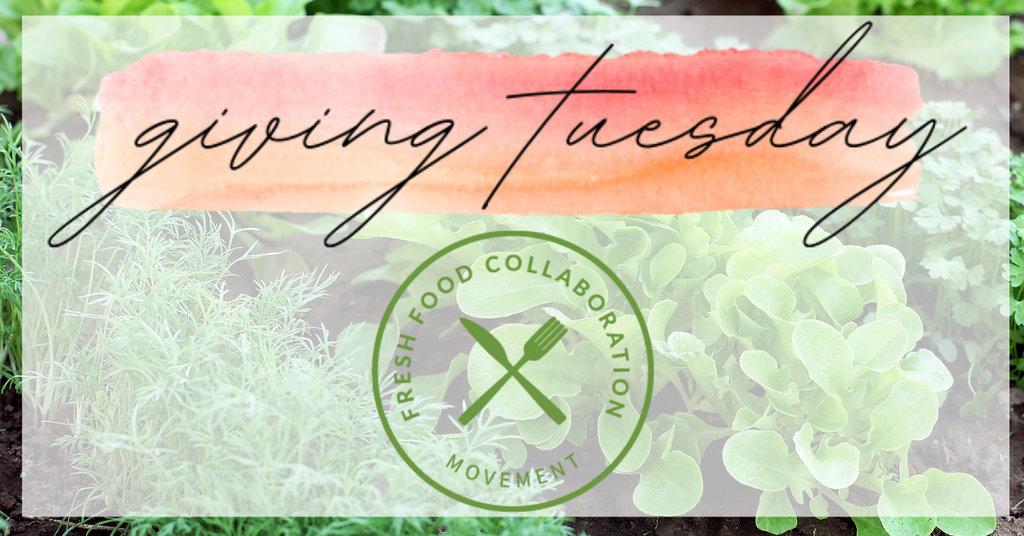 For every $100 purchase, we donated $20 to the Fresh Food Collaboration.
This year for Giving Tuesday, we decided to give back to a local Arizona organization, the Fresh Food Collaboration. We are proud to be one of their collaborators and support their important community initiatives.

Mike McMahon, founder of
Agave Farms
and
Urban Farming Education
and Dorie Morales, publisher of
Green Living Magazine
, joined forces in April 2020 to create the Fresh Food Collaboration to help alleviate food access issues caused by the COVID-19 outbreak.  With support from donors, collaborators and volunteers, they are truly making a difference in Arizona communities!
We love the Collaboration's approach to provide nutritious food at the time of need and to support families and communities through health & wellness education.  The Fresh Food Collaboration delivers on 4 initiatives...
Hosting food drives at schools, churches and other local organizations
Cooking and delivering hot meals to local shelters
Creating educational videos on gardening, cooking, health and wellness,      financial advice, and nutrition
Building gardens for some of the most remote and economically affected villages in Arizona.
Due to the COVID-19 pandemic, food has been in high demand, and the Fresh Food Collaboration can use all the help it can get. Thank you to everyone joining us on Giving Tuesday to give back!  To learn more about the Fresh Food Collaboration and how you can support their mission, visit weareufe.org/fresh-food-collab.