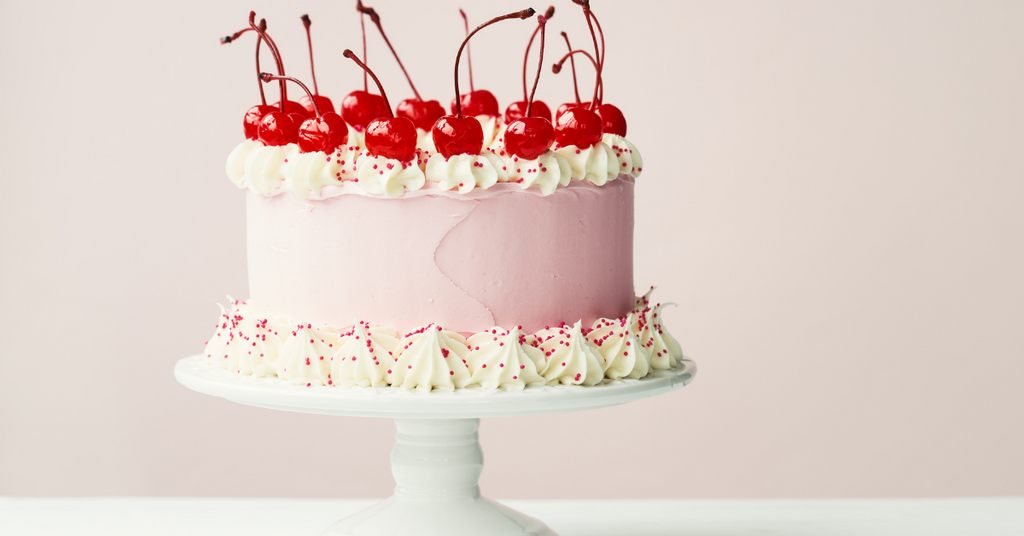 We're talking about the power of love all month long, so perhaps it's also a good time to talk about the power of aphrodisiacs – the sexual super foods that stimulate sexual desire.  Food and sex just happen to be two of my favorite topics – and we all know I'm not the only one.  In fact, aphrodisiacs have been quite popular and sought after for their sexy properties for centuries.  And they're still in demand to this day.  Don't believe me?  Google "aphrodisiacs for sale" and you'll see what I mean.
Full disclosure – there is some uncertainty among experts about the actual efficacy of natural aphrodisiacs beyond a placebo effect.  But I prefer to believe that there's sexual magic in chocolate and that Cleopatra bathed in saffron because it worked. 
In that spirit, we've created a special dinner menu that features aphrodisiac ingredients in every bite -- and we've included plant-based recipes too.  We wish you happy eating and a night of passion and fun – for Valentine's or any night for that matter.  Maybe you'll be inspired to come up with some aphrodisiac recipes of your own.  If you do, we hope you'll share! 
All the drinks and dishes in our Valentine's Day menu are linked to recipe cards.  And keep reading for the aphrodisiac details on all the ingredients.


COCKTAILS
COFFEE

LAST COURSE
Pair with your
Favorite Wine &
Foreplay
Here's the scoop on the aphrodisiac ingredients from our menu.
Arugula
Believe it or not, arugula has been praised for its libido-boosting properties since the first century AD.  The Ancient Romans loved it!  It's full of vitamins and minerals packaged beautifully in a spicy green vegetable.
Arugula Salad
Avocado
Avocados are all about vitamin E which is good for the immune system and your skin.  But I think there may be more here than meets the eye.  Evidently, the Aztecs did not allow the virgins in their community to leave home while avocados were being harvested.  I'm not clear on the specifics of what they believed they were preventing.  Let's just say they really believed in the aphrodisiac power of avocados.
Avocado & Tomato Salad
Chocolate Avocado Pudding
Chocolate
There's a reason an entire holiday is heavily dependent on this particular brand of deliciousness:  Americans buy about 58 million tons of it in the lead up to Valentine's Day.  Of course, it's delicious and can easily be made into the shape of a heart.  But chocolate has also been associated with aphrodisiac properties. What's more, the Journal of Sexual Medicine published a study that found women who enjoyed a piece of chocolate every day had a more active sex life than those who didn't.  It must be the phenylethylamine which is a stimulant that elicits excitement and a sense of well-being.  On top of that, chocolate also naturally contains caffeine.  Yay!
Chocolate Avocado Pudding
One Bowl Chocolate Cake
Coffee
Since you're aphrodisiac-loading, I'm assuming that sleep isn't a priority, so consider a cup of Joe before commencing with the (physically) sexual part of your evening.  It's all about the caffeine which increases stamina and can elevate mood.  Coffee also increases dopamine levels in the brain which is a boost to desire and pleasure. So go ahead!  You're going to be up all night anyway.
After-Dinner Coffee
Curry & Chickpeas
It's the ingredients in curry that enhance libido.  Ingredients like garlic, ginger, chili and cardamom.  Chickpeas are high in zinc which is sometimes known as the "sex mineral".
Chickpea & Vegetable Curry 
Figs
Figs are associated with sexuality in many cultures and some believe that they were Cleopatra's favorite fruit. I tend to agree based on their looks alone – very sexy in my view.  But it's more than that.  Figs are thought to be a sexual stimulant, because they're high in amino acids which boost sexual stamina and increase libido.  All in a sudden I'm looking at Fig Newtons in a whole new light.
Simple Oven Roasted Figs
Honey
First of all, Hippocrates prescribed honey for sexual vigor.  That may have something to do with the fact that honey contains boron that's thought to regulate hormone levels.  It also contains nitric oxide which helps open up the blood vessels involved in creating erections (him and her).  So it's no wonder that honey is a symbol of fertility in some cultures.  And also no wonder that it's featured in three of the recipes on our menu.
Honey & Watermelon Tonic
Honey-Glazed Salmon
Simple Oven Roasted Figs
Pine Nuts
People have been reaching for their pine nuts to stimulate libido since Medieval times.  Who knows if they knew back then that it's the zinc that does it.  Remember that zinc is energizing and is linked to a healthy sex drive.
Arugula Salad
Saffron
Back to Cleopatra for a minute.  She reportedly bathed in saffron-infused milk for its aphrodisiac qualities.  Saffron can also help increase sperm motility in infertile men and decrease some of the sexual side effects from taking certain antidepressants.
Saffron Rice
Salmon
Salmon made our list of aphrodisiacs because its high in omega-3 fatty acids.  They help your libido by supplying the building blocks for production of estrogen, testosterone and progesterone.  Of course, omega-3 fatty acids are also good for heart health which, in turn, is good for sexual health.
Honey Glazed Salmon
Tomatoes & Chili Peppers
According to legend, the tomato aka The Apple of Love, is believed to help with sexual performance and capsaicin, found in chili peppers, also stimulates sexual arousal by prompting the release of endorphins.  Please pass the salad.
Avocado & Tomato Salad
Watermelon
This yummy summer fruit is high in Citrulline which is good for the cardiovascular system and helps relax the blood vessels that increase sex drive.  Watermelon?  Really?  Yep!
Honey & Watermelon Tonic
One more thing . . . avoid certain foods on your big night that could put a damper on your fun.  Steer clear of heavily-processed foods and anything with lots of omega-6 fats, sugar, wheat, dairy or legumes. This will help you avoid bloat and fatigue.  You're welcome.
We'd love to hear about your big night.  Did you try the recipes from our menu or did you come up with something different?  Did the aphrodisiacs deliver on their promise? I'm on the edge of my seat!