Activ Intimates
Co-founders in Shoutout AZ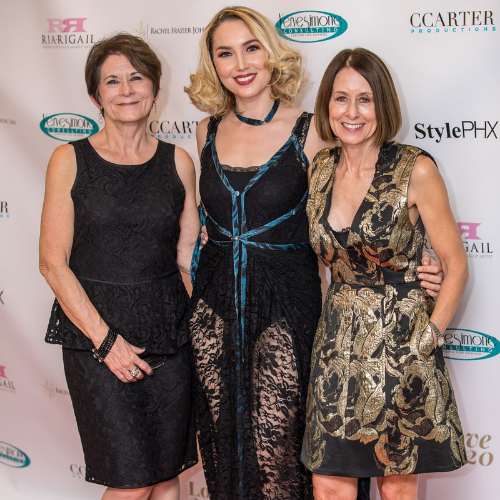 Sisters and Activ Intimates co-founders Laurie McMordie and CJ Hersch were recently featured in Shoutout Arizona, a local online magazine highlighting stories to inspire important conversations in our community.
The dynamic sister team shared the story of Activ Intimates from idea to execution and even shared some insightful career advice.
"Getting to this point in our business has been an adventure for sure," said CJ and Laurie in Shoutout Arizona. "We both came into the fashion world from other industries and we had to dive in and learn fashion from the inside out."
The article also highlights some of Activ's newest pieces, the Peignoir Wrap and the Body Scarf Wrap--both extremely versatile lingerie--which were released in early fall.
Read Shoutout Arizona's full post about CJ and Laurie here to learn more about Activ Intimates' conception.
Shoutout Arizona is an Arizona-based news outlet aiming to celebrate local persons of interest, from entrepreneurs to artists. Know someone who deserves a local spotlight? Shoutout Arizona's nomination form is available here.