Lisa P. Jackson: Environmental Warrior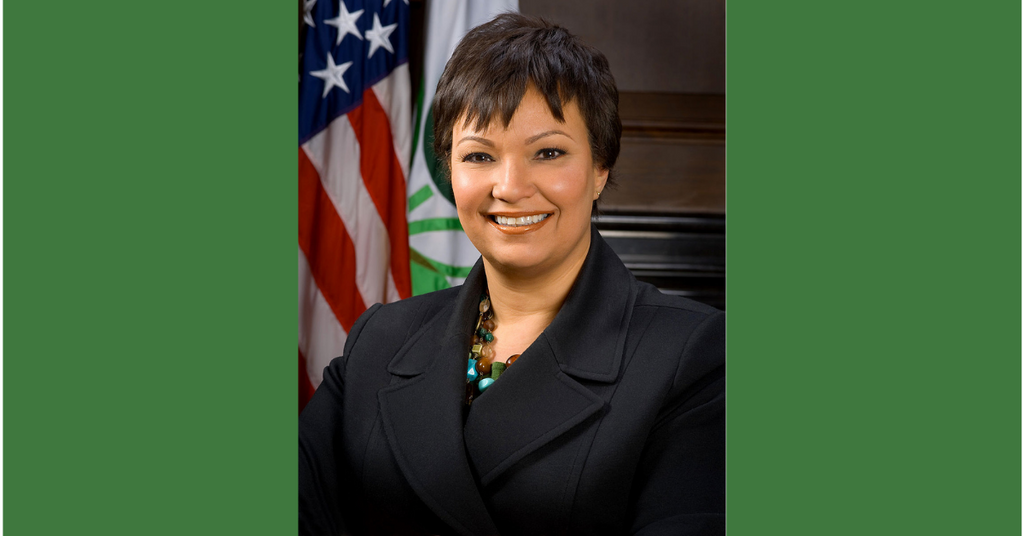 In 2009, the Senate confirmed Lisa Perez Jackson as the Administrator of the U.S. Environmental Protection Agency.  She was the first African American and fourth woman to serve in this role.  Her priority during her tenure was to focus on vulnerable groups who are particularly susceptible to environmental threats like children, the elderly and low-income communities.  As one might imagine, in matters related to the environment, Ms. Jackson did not win praise from all corners, but she did receive kudos from some notable sources.  According to President Obama, Ms. Jackson demonstrated "an unwavering commitment to the health of our families and our children."  And David Goldston, director of government affairs for the environmental group Natural Resources Defense Council stated, "she's been an outspoken fighter for environmental protection."
Recognition for Lisa P. Jackson's contribution didn't stop there.  She was:
one of Newsweek's "Most Influential People in 2010"

featured in Time Magazine's 2010 and 2011 lists of "100 Most Influential People in the World"

listed on Essence Magazine's "40 Women Who Have Influenced the World"

profiled in O Magazine for her work to protect the nation's air, water and land from pollution that threatens human health
Her interest in the environment was sparked by coverage of the Love Canal Disaster in 1978.  She would later graduate from Tulane University (summa cum laude) and earn her Master's Degree in chemical engineering from Princeton.  Honorary degrees would follow with a doctorate from Tulane in 2012, and a law degree from Pace Law School.  She started her career at the agency she would eventually lead as a staff-level scientist in 1987.
Under her leadership, the EPA set the first standards for emitting mercury, arsenic and other toxins from power plants and set tougher limits for emitting fine-particle soot from smokestacks, wood-burning stoves and diesel vehicles.  She was also responsible for an endangerment finding in 2008, that declared carbon dioxide and five other greenhouse gasses to be a threat to public health – sparking the campaign to tackle greenhouse gas emissions.
In 2013, after serving four years as EPA Administrator, Ms. Jackson became Vice President of Environmental Initiatives at Apple.  Since then, Apple has innovated new ways to recycle iPhones and the company now runs 93% of its operations on renewable energy and creates almost all (99%!) packaging from recycled paper or paper harvested from trees in sustainably managed forests. 
Lisa P. Jackson has dedicated her career to the fight to save our planet.  She was often under fire for her efforts at the EPA, but her commitment remained steadfast and, now at Apple, her work continues.  She is a true American environmental warrior and the first African American to lead the U.S. Environmental Protection Agency.
Sources:
US Environmental Protection Agency website, Biography of Lisa P. Jackson
USA Today, EPA chief Lisa Jackson steps down after 4 fiery years, Wendy Koch, December 27, 2012Captain Planet Foundation, Lisa P. Jackson – A Real Planeteer, realPlaneteer Profile, 2020
Pace University website, Lisa P. Jackson, US Environmental Protection Agency (EPA) Administrator